Torrey & Gray transforms talent management burdens into strategic opportunities. We draw from more than a decade of Chicago-area recruiting and staffing experience to find and fit superior accounting and finance professionals.
Contact one of our hands-on principals to see how our talent-pool insight, selective screening acumen, and strong candidate relationships can increase your organization's productivity, your employees' job satisfaction, and your sense of relief.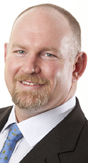 Morgan began his recruiting and staffing career at one of the world's largest recruiting firms. Quickly establishing himself as a top producer, he ultimately attained a #25 worldwide ranking.  Parlaying this experience to a startup, Chicago-based recruiting and staffing firm, Morgan ushered in substantial company growth − as the largest revenue producer, as a developer of training materials and techniques, and as an innovator who expanded project scopes to include Sarbanes-Oxley compliance and ERP optimization.  Under his guidance, Torrey & Gray has become a leader in the placement of top talent in ICAAP, Economic Capital and Dodd-Frank reporting positions.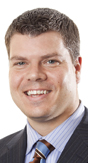 Joseph started his career in Fortune 500 business management capacity before switching over to recruiting in 2005.  After quickly achieving recruiting production success, he was promoted up to manage one of the largest revenue and profit producing divisions for an international recruiting and staffing firm.  Always having candidate and client service as the focus of his recruitment efforts, Joe elected to leave the large corporate environment with the vision of creating a corporate culture to mirror his mission for service excellence.