EXPERIENCE
Torrey & Gray transforms talent management burdens into strategic opportunities. We draw from more than a decade of Chicago-area recruiting and staffing experience to find and fit superior accounting and finance professionals.
Contact one of our hands-on principals to see how our talent-pool insight, selective screening acumen, and strong candidate relationships can increase your organization's productivity, your employees' job satisfaction, and your sense of relief.
Morgan Nichols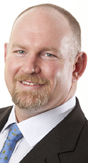 Morgan began his recruiting and staffing career at one of the world's largest recruiting firms. Quickly establishing himself as a top producer, he ultimately attained a #25 worldwide ranking.  Parlaying this experience to a startup, Chicago-based recruiting and staffing firm, Morgan ushered in substantial company growth − as the largest revenue producer, as a developer of training materials and techniques, and as an innovator who expanded project scopes to include Sarbanes-Oxley compliance and ERP optimization.  Under his guidance, Torrey & Gray has become a leader in the placement of top talent in ICAAP, Economic Capital and Dodd-Frank reporting positions.
(MORE)
Morgan is a co-founder of Torrey & Gray and and a graduate of Chicago's North Park University. He is an active member of the Illinois CPA Society, the North Park University Business Advisory Council and American Payroll Association.
"An outstanding firm which operates with only the highest integrity.
Morgan Nichols ensures correct fit for resources assisting or permanently placed within your company. Only the highest caliber consulting resources are considered for engagement with Torrey and Gray thereby limiting your need for replacement or re-interview.
Torrey and Gray is a well connected company which has the unique capacity to ascertain your needs and to subsequently obtain the right candidate for your company culture." July 12, 2008
Top qualities: Great Results, Good Value, High Integrity
Ria Rolwing,
hired Morgan as a Consulting Partners in 2005, and hired Morgan more than once
"I recently asked Morgan to help me recruit a senior level individual with diverse skills, a unique background, and a willingness to get involved in a high risk / high reward early stage venture. I had resigned myself to the fact that I would probably have to lower the requirements, but wouldn't you know it – Morgan set up interviews with not just one but four perfect candidates.
If he's this good on the "impossible" assignments, imagine how he performs on the easy ones." June 25, 2008
Top qualities: Great Results, Personable, Expert
Louis Morales,
hired Morgan as a Recruiter in 2008
"Morgan has always been a professional when contacting me to inquire of any staffing needs I may have, as well as informing me of top talent he is representing. I was extremely happy for Morgan when I learned he was starting up Torrey and Gray. I highly recommend Morgan to represent you as an employer for staffing needs you may have in accounting/finance. I would also highly recommend Morgan to represent you as an individual should you be looking for a recruiter—he will look out for YOUR best interests, not his!" June 27, 2008
Mark Cederberg, Vice President, Internal Audit, Builders Bank
was with another company when working with Morgan at Torrey & Gray.
Joseph Robb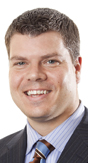 Joseph started his career in Fortune 500 business management capacity before switching over to recruiting in 2005.  After quickly achieving recruiting production success, he was promoted up to manage one of the largest revenue and profit producing divisions for an international recruiting and staffing firm.  Always having candidate and client service as the focus of his recruitment efforts, Joe elected to leave the large corporate environment with the vision of creating a corporate culture to mirror his mission for service excellence.
(MORE)
Joseph is a graduate of Northern Illinois University in DeKalb; he also puts a high emphasis on networking by being the Director of Member Services at the Institution of Management Accountants (IMA) Chicago Chapter and a member of the NIU Executive Club, the Institute of Internal Auditors and the Finance Leaders Association (FLA).
"I have worked with Joe in the past on contracting opportunities and he is always professional and responsive, and has considerable insight into the job market. I have recommended Joe and his firm to friends of mine who were looking for contracting or full-time opportunities because I believe that Joe always has the best interests of his clients in mind." November 7, 2010
Darris Hess, Consultant, Elgin National Industries, Inc.
was with another company when working with Joseph at Torrey & Gray
"I engaged Joe Robb to help me with a very challenging assignment – filling a key financial management position in rural South Dakota. Joe found us a quality candidate who closely matched our position requirements. In addition he found a candidate who was local and did not need to relocate, she was able to begin employment two weeks after hiring. The search, recruitment and hiring process was both efficient and effective. I was also impressed by Joe's attention to detail and professionalism; he has followed up to make sure the transition was going smoothly. I would recommend Joe and Torrey and Gray to others looking to fill key financial management positions." November 6, 2010
Top qualities: Great Results, Personable, High Integrity
Gerry Bilek,
hired Joseph as a Recruiter in 2010
"Joe has helped me staff several projects over the past few years and he has been very effective at finding just the right people with the right skill sets very quickly for us. Joe and his firm are also very flexible and easy to work with to meet our needs in many different ways." October 29, 2010
Top qualities: Great Results, Personable, Good Value
Paul Casey,
hired Joseph as a Staffing and Recruiting Services in 2009, and hired Joseph more than once.